The CDMO platform for high-end medical devices built by Beijing Medical Robot Industry Center is a national independent innovation demonstration project in Zhongguancun and a key project in the construction of "Two Districts" in Haidian District, and has been supported and recognized by high-end medical device enterprises domestic and abroad
2021 High-end medical device CDMO platform cooperation signing ceremony
The signing ceremony was successfully held in Beijing on December 26, 2021 , invited dozens of well-known experts, scholars, government regulatory representatives, entrepreneurs and investors from medicine, industry, academia and research to gather in Beijing to talk about the development trend of China's medical high-end medical device industry and technological innovation cooperation.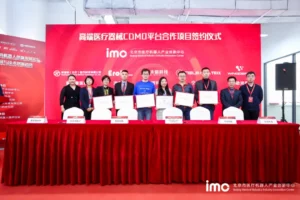 A powerful combination
As one of the first batch of intelligent photoelectric medical aesthetic equipment research and development and clinical trials and other all-round development enterprises, Wingderm® was invited to join the CDMO platform to reach a strategic cooperation agreement, devoting efforts to the development of China's high-end medical devices, creating an industrial chain with core competitiveness, accelerating key core technology research and product upgrading and iteration, and pressing the "fast-forward button" for the characteristic and cluster development of the high-end medical equipment industry.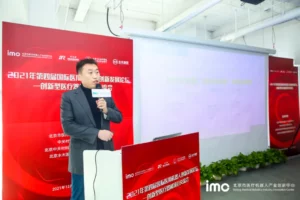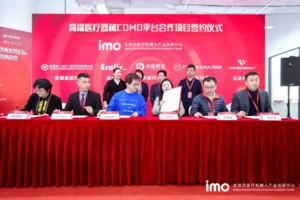 Wingderm® high-end medical device CDMO platform cooperation project is an important step in the development strategy Wingderm®, which expands production capacity and expands service fields according to the type of intelligent equipment. This layout will be able to meet the growing commercial production service needs of Wingderm®' customer base faster and better, form a competitive advantage for enterprises, serve customers efficiently and quickly, and promote the development of enterprises at a higher level.
Mr. Will Wang, founder and CEO of the company, spoke at the signing ceremony: " Wingderm® will focus on the production and research and development of domestic intelligent photoelectronic medical aesthetic equipment, and the company attaches great importance to the combination of product research and development and clinical, focusing on creating the industry's "Internet + new photoelectric" medical aesthetic equipment product ecology. I hope to work with the Wingderm® team to comprehensively promote the progress of the project in cooperation with CDMO and jointly help the development of the industry."
Representative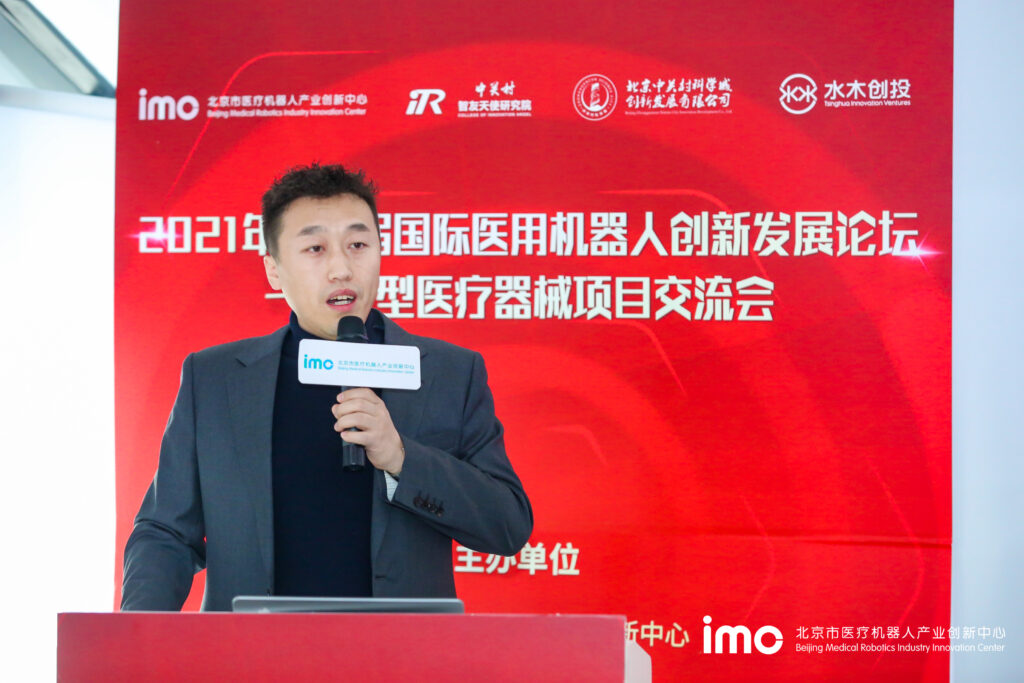 Mr. Will Wang is the founder and CEO of the Company. In 2005, he was engaged in the research and development of laser precision processing equipment in the 11th Research Institute of the Ministry of Electronics; In 2007, he stepped into the photoelectric medical and aesthetic equipment industry; In 2016, he founded Wingderm®, and the company currently produces more than 10,000 intelligent optoelectronic equipment worldwide, covering more than 80 countries and regions mainly in the European and American markets!