Technology
Technology
Renuva® represents a latest generation of fractional nonablative erbium fiber laser, the wavelength is 1550nm combined with optical scan tracing technology, which is a best choice for both dermatologists and beauticians.Renuva® produce limited thermal damage without causing ablation or vaporization of tissue. The epidermis remains intact during treatment. The device with 5 different applicators for individual treatment. 2 patent scan tracing tips are used for a fast and efficient skin resurfacing treatment. The specific fractional tip for hair regrowth is much easier accepted for female patient. The other 2 fractional tips are used for small area treatment as eye around or big area treatment as cheeks .
The generally increasing over series of Renuva® treatments has produced significant improvement in photodamage, rhytides, skin texture, and scarring.
The Cryoshot® works as an optional cooling system for Renuva®.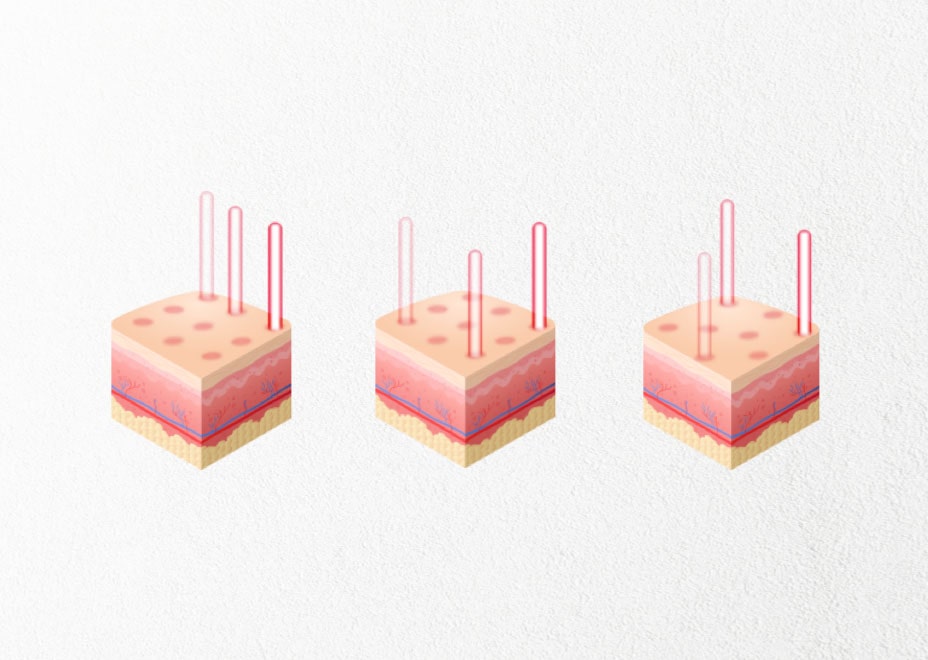 System Parameter
Laser Wavelength
1550nm
Aiming light wavelength
635nm
Laser Type
Er:fiber laser
Scan Mode
Sequential scanning, Random scanning, Scrambled scanning
Operating Mode
Quasi-continuous laser
Power supply
100-240VAC, 50/60 Hz
Model Number
WFA-01,WFB-01
Treatment heads
Scan Tracing
OST-7 OST-15
Fractional
AccuTip EffiTip GrowTip