Come along with Dr. David Castillo to get the professional rejuvenation treatment with Mesoskin!
Mesoskin offers Hollow Microchip + Electroporation combination therapy–the Safe and Effective answer to deeper penetration, higher absorption.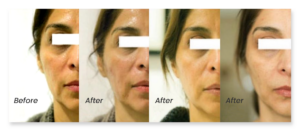 Dr. David Castillo is an outstanding doctor with over 20 years of rich medical and aesthetics experiences, focusing on skin rejuvenation.
Thank you to Dr. David Castillo for letting us see your excellent work !